Save up to 40% in 1 minute
Garden Makeover
There are many reasons people want a garden makeover: to sell a house, for a garden party or just for their own enjoyment. You don't need to spend tons of time or money to get the garden of your dreams. Read on for all the best tips and information to turn your garden into a haven you'll spend lots of time in.
How can you get a garden makeover?
There are a few ways to get a garden makeover:
Get on a garden makeover TV show
Do it yourself
Hire a gardener
Which of these options is most attainable to you? If you're a green thumb, why not do it yourself? Get garden inspiration and get to work!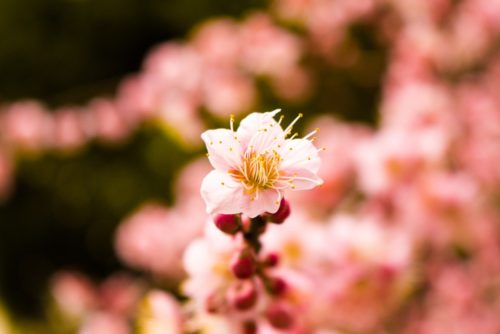 If you value your time highly and would rather just enjoy the finished product, perhaps hiring a gardener could be right for you. How much would this cost? Get garden design prices below:
Cost type

Expected
price

Per square metre
£30 - £150
Per hour
£50 - £200
Percentage of the work to be done
5-15%
Per day (for the design)
£250 - £750
Purely the design and planning - not including implementation
£500 - £1,800
Overall price
£5,000 - £50,000
Interested in learning more about how to makeover your garden yourself? Read on for tips on different garden makeover solutions!
Get a great deal on a gardener to give you a garden makeover
We all want an amazing garden that we can look out on and feel happy, spend time outside in the summer and perhaps eat some homegrown veggies. If your garden isn't giving you what you want, you need a garden makeover. And no, you don't need a TV show, just a friendly local gardener who knows what's what! Get in touch with up to 5 local gardeners for free by clicking here.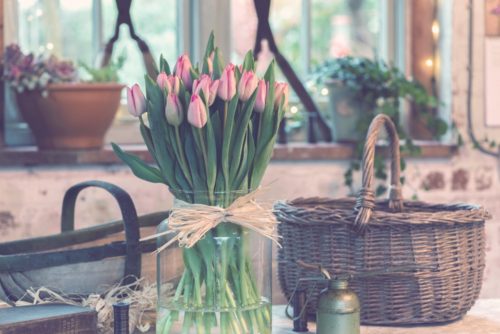 Garden makeover to sell a house
When you're selling your house, you want to present the most beautiful side of your home to ensure the potential buyers love what they see and seriously consider your home.
When you're thinking about doing a garden makeover for selling your house, there are some factors to consider:
Fit into your environment
Do you need space to park, as other properties around you do? Do you have a verdant front garden while others are paved? Whatever the case may be, try to stand out in terms of quality, but also fit in with your neighbourhood.
Think about your ideal buyer
Who are you looking to sell your property to? Put some thought into the ideal buyer you're looking for, and cater to them. If you're in a school area, cater your garden to children. If you're in a trendy neighbourhood, perhaps turn your garden into an entertaining space.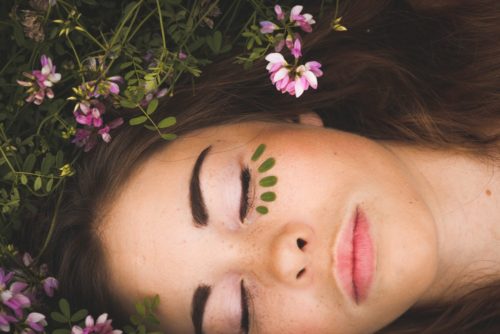 Clean regularly, decorate when you need to
Keeping your garden spic and span is essential to assuring a good home presentation. However, you shouldn't keep the nice furniture and fragile (though beautiful) decorations out there at all times. Spruce up your garden with decor details when visitors come, but remove them for safekeeping the rest of the time.
Quick garden makeover ideas
What are some quick and easy things you can do to makeover your garden? Having a garden party soon? Parents in law visiting? Prepare for any visit to your garden by implementing these tips, that you can have done and dusted in a weekend.
For the quickest solution possible, purchase an aerosol paint that does not require any primer. These paints tend to look like factory airbrushed furniture too, giving your garden more of a professional feel.
Two coats are usually better than one, but read the directions on your paint package for accurate information. Regardless, you will need an area protected with a tarp or something else to keep paint from getting everywhere. But spray-painting garden furniture is a quick way to breathe new life into your outdoor space.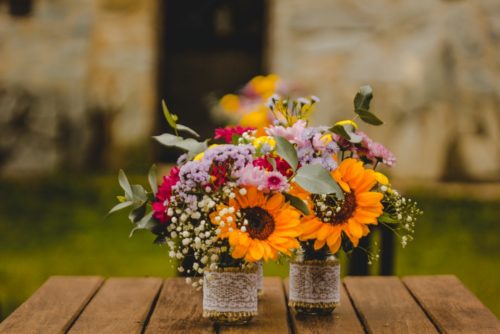 Nope, not with a lawnmower! Although that will certainly help in the summer… If you want to change the look and feel of your garden, you can take a spade and cut your lawn into a specific shape. It's good to have some plants at the ready to plant in your newly expanded beds.
Alternatively, you could put some mulch on there and some ready-made decorations – voila! A whole new garden for you to enjoy. Granted, you may have less lawn space, but if you weren't using it anyway, what's the problem? See below for inspiration: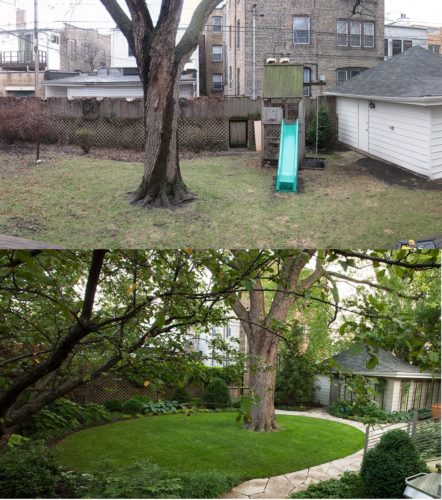 This is an easy one. If your garden pots are looking worn, just buy some new ones at the hardware store and re-pot your plants. This doesn't take that long (although it does require some effort). Buying some trendy new pots will give your garden a new lease on life.
You can also think about arranging plants in an attractive fashion depending on what your plans are. If you're having a garden party, think of where your guests will be sitting and plan your decor accordingly.
Garden makeover on a budget
Perhaps you're more concerned about the costs of these changes and are instead looking for cheap garden makeover ideas. You're in luck! Below, find some cheap ways to transform the look of your garden.
This may seem obvious but it's important to consider. Old leaves, grass, branches, and weeds clog up the look of your garden and make it look unnecessarily crowded. Just grab a rubbish bag and put all of the things you don't need or want in there.
You'd be surprised how much organic rubbish accumulates without you knowing, and how much of a difference it makes to tidy up a little bit.
You don't need to go all-out and completely transform your borders like these lucky garden owners: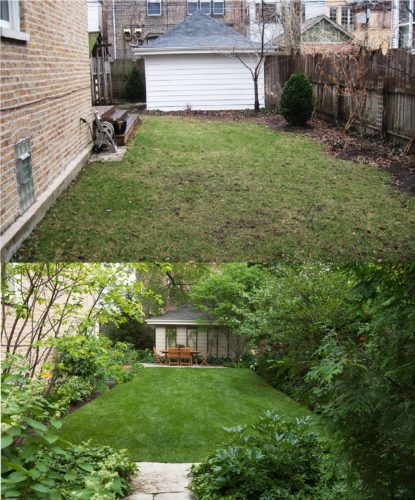 But tidying up your borders can easily be done. Remove unwanted rubbish from your beds and lawn to begin with, and then take a piece of string. Place it in a straight line to show up where you want your border to be (perhaps an inch or two back from your current one) and cut your lawn into a straight clean line.
Messy borders can really change the look of a garden for the worse – and vice versa for clean borders! So take your time and you could have a cheap garden makeover on your hands!
Get your garden the makeover it deserves
Want the garden of your dreams but you're not sure where to start? You may need to talk to a gardener to help you out. This is easy when you fill in our 1-minute form and submit a free quote request. You'll be able to speak to up to 5 local gardeners who will help you get the garden makeover your garden – and frankly, you – deserve.