Save up to 40% in 1 minute
Modern Gardens
The clean, straight lines and eye-catching features of modern gardens are certainly dazzling, but how much would it cost for you to have one of your own? That depends on any number of factors, but to find out the real costs for your garden, you'll need to compare some quotes. In the meantime, there are a few cost-effective changes you can make that will make your outdoor space stand out, which you can find here!
What does a modern garden design cost?
The cost of designing a garden varies wildly according to the size, configuration, and location of your garden. Not to mention the features you want installing. You can expect to pay between £5,000-£7,000 for the design and installation of a new garden. Here are some other ways of calculating your final costs:
Cost type

Expected
price

Per square metre
£30 - £150
Per hour
£50 - £200
Percentage of the work to be done
5-15%
Per day (for the design)
£250 - £750
Purely the design and planning - not including implementation
£500 - £1,800
Overall price
£5,000 - £50,000
Hard landscaping will often cost more than planting beds or having a lawn put in place. For this reason, modern gardens may cost more than simple or traditional garden designs. However, if you consider your options carefully you may not need to break the bank to get a modern garden. Read on to find tips to get your own affordable modern garden.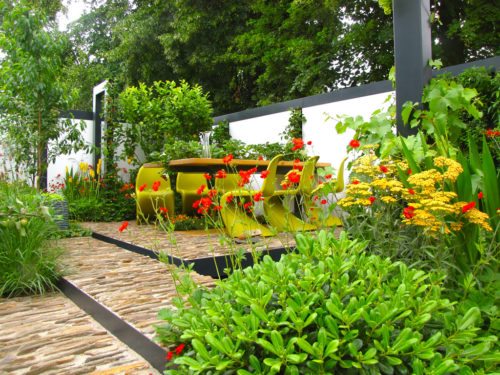 Get your own modern garden design
Curious about how you could get your own modern garden? It needn't cost the world, and it might not be out of your financial reach. The only way to find out is to get in touch with a garden designer, who will be able to give you an accurate assessment of your situation and therefore, a personalised quote. Get started today by clicking here. Compare local gardeners' quotes, profiles, and reviews so you can decide what the best course of action is for you and your home.
Modern Gardens: On a Budget
How can you get the modern garden of your dreams if you * ahem * don't have the means? Here are some ideas you could start working on this weekend and eventually transform your back garden into a pristine modern delight!
Revamp your sitting situation
Many people have some old garden furniture hanging around, which doesn't really help it to look smart and appealing. If they are beyond redemption, chuck them out. Wooden furniture can often be stripped, stained and repainted and can be done in a weekend.
If you have some old cushions, dust them off, perhaps get a couple of new covers for them, and voila! You have just breathed some modern charm into your garden.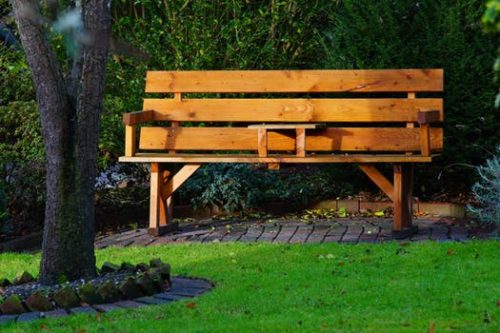 No, I don't mean mow your lawn. You can cut your lawn into a specific shape! This is the easiest and most cost-effective way to completely change the layout of your garden. Mark out the shape you want (clean straight lines are used to create modern garden designs) and carve out the excess grass with a spade.
It's not as labour-intensive as you might think, and could take you a Saturday afternoon to complete. All you need to do next is to decide what to do with the extra space you've just carved out for yourself!
Aside from regular shapes and clean lines, modern gardens usually include tall plants. This sometimes means including a selection of grasses or shrubs that create contrast and movement. The layout is kept from being overcrowded or confusing by utilising the same plants in alternating or regular patterns.
You can achieve this by dividing your plants – no need to buy a ton of new ones. This may take a considerable amount of time, but play the long game and get a modern garden the cheap way.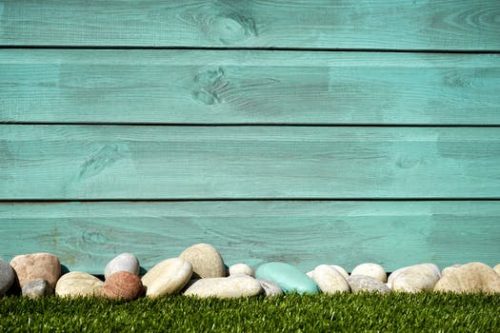 Just like your old garden furniture, peeling fences do nothing to add to the aesthetic appeal of your outdoor space. This also requires a bit of work, but it can be done in a weekend. If you have some paint leftover from a home renovation project, this is a perfect way to use it up.
Alternatively, ask around to see if anyone has some paint you might be able to use. Take a chance on your garden fence, and you could change your view on your garden and how you want it to look. Try matte greys and blacks to go with the modern theme.
Having a vegetable patch put in will cost more money than simply having a bed of flowers or a lawn – this is due to maintenance costs and the extra water expenses. If you're looking to save money and look smart, think about instead building a mini veggie garden.
You can place them in an existing pot (try painting it to give it new life) or in a raised bed in a corner of the garden. Keeping it separate from the rest of the garden means you can remove it when nothing's growing or if you lose interest. Voila! A low-cost, low-commitment veggie patch!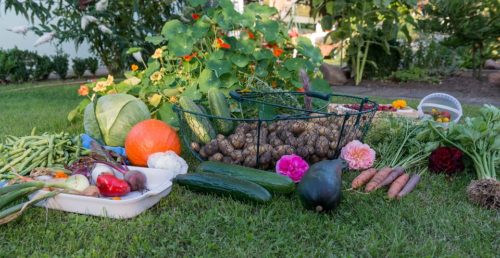 Save up to 40% on modern garden quotes!
Having a modern garden means having a pristine lawn, clean straight lines, regular shapes and soft lighting. If all of this sounds like it would make your garden a happy place, the next thing you want to know is how much it would cost. Gardeners' rates vary according to where you live, so get a local quote by clicking here. Our customers have saved up to 40% when they compared through us, so give it a go, and if you don't like any of them that's fine too!