Save up to 40% in 1 minute
Herb Garden
With a herb garden, you'll have access to fresh seasoning all year round so you can boost your cooking skills and impress everyone. Plus, they smell amazing. Gardening can even help you be healthier if you get really involved! But how can you get started? Read on to find out.
How much does it cost to have a herb garden?
Want to start a herb garden from scratch? It could cost from as little as £20 to as much as £250 depending on the amount and quality of materials you buy. Here, we detail the average costs involved.
| Item for Herb Garden | Average cost |
| --- | --- |
| Seeds | £1 - £40 |
| Pots | £1 - £30 |
| Soil | £4 - £15 |
| Watering can | £5 - £30 |
| Fertiliser | £3 - £20 |
| Pruning shears | £5 - £100 |
What's more expensive, indoor or outdoor? Outdoor herb gardens can be, though they do require less maintenance (in general). They do bring higher yields, however, so it's up to you to decide what's most important to you.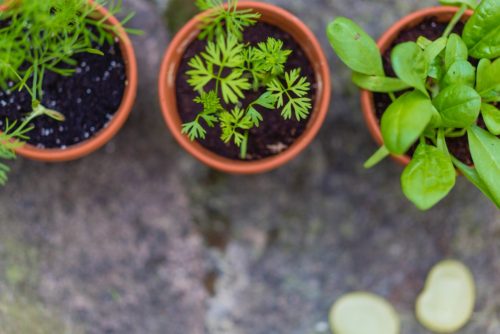 Get a low-cost herb garden the easy way
Herb gardens are some of the easiest and most enjoyable gardens to care for, but what if you simply don't have the time, or the capacity to do so? In this case you'd benefit from hiring a gardener to help. They will use their expertise and experience to advise you on what will work best in your particular situation so you don't make any costly or frustrating mistakes. Click here to find up to 5 local gardeners!
The advantages of planting a herb garden
Each person has their own reasons for planting their herb garden, and you probably have your own. But that doesn't mean you've heard of the other ones! Here are some of the reasons why people decide to plant herb gardens:
They encourage you to eat more healthily
They get you out of the house to enjoy fresh air
You'll save money on fresh herbs from the supermarket
Herb gardens provide a healthy and cheap hobby to get stuck into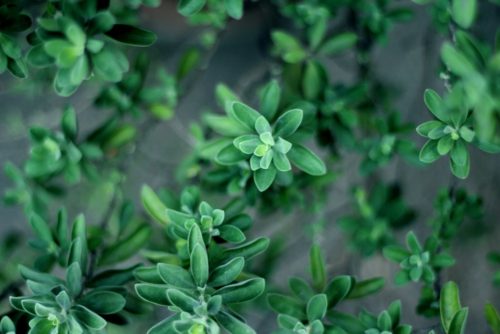 They smell awesome and look very pretty
You'll relieve stress when you maintain them although…
Herbs are low-maintenance compared to other plants
You can start other new DIY hobbies (making tea for instance)
When should I plant a herb garden?
Getting the timing right for a herb garden can be tricky, especially if it's an outdoors one. Read on for information for when to plant your herb garden, whether inside or outside.
When to plant a herb garden outside
You want to plant outdoor herb gardens after the last frost has passed. If you started them as seedlings inside, you'll want to slowly acclimate them to the weather by setting them outside a few hours a day, increasing the time spent outside incrementally. This will give way to strong plants.
Transplant herbs on an overcast day if you can, or after dark. This reduces shock to the plant. If you're sowing seeds outdoors, make sure to follow the package instructions and plant them at any time of day. They simply need gentle watering and covering with soil to begin to grow.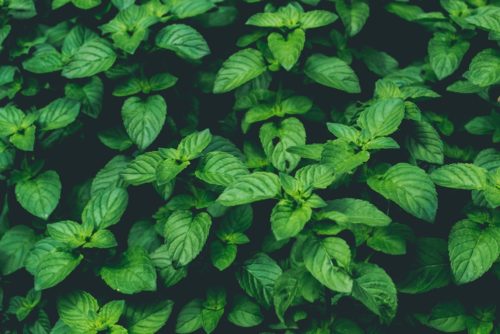 When to start a herb garden indoors
One of the advantages of an indoor herb garden is that you can start it whenever you like! Depending on the herb, you can start seeds in upside down egg cartons filled with soil, or on a paper towel left damp and folded over to create a moist environment for the seed to grow.
Herbs need bright sunlight, however, so you want to choose a place that gets at least 6 hours of it a day. This means that spring and summer are usually the best time to start an indoor herb garden. If not, you can always buy grow lights to replace the sun.
A good way to start an indoor herb garden is to harness the power of pots! Here's how to start a herb garden in pots:
Put compatible plants together (those who need the same amount of sun and water)
Choose pots with good drainage, so your plants don't drown
Select high-quality potting soil, again to help with drainage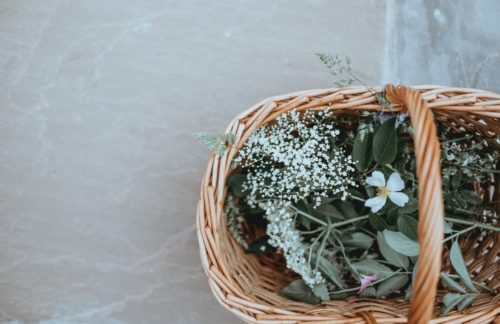 Start your seeds indoors in smaller containers (like egg cartons filled with soil)
Transfer them once they've developed some roots
Make sure your plants get at least 6 hours of sun a day – move the pots if needed
Get expert advice on herb gardens and save up to 40%
How and when you plant a herb garden will depend on your circumstances inside and outside your home. For the best and most accurate advice on how to start your garden, talk to an expert. Get quotes from local gardeners by clicking here. Compare their offers and choose which one suits you best – other customers have saved up to 40% by comparing through our free service.