Save up to 40% in 1 minute
Grass Cutting Services
How much does it cost to get regular grass cutting services? Is it in your best interests to hire someone to mow your lawn? How can you find one without sky-high costs? Find answers to your questions here.
Grass Cutting Services: How much does it cost?
How much does a grass cutting service cost? This depends greatly on where you live, the size of your garden and how regularly your lawn needs cutting. Here is a table with the average prices of grass cutting services across the UK – including VAT:
| Type of job | Average cost |
| --- | --- |
| Lawn mowing (depending on size of garden) | £15 - £110 |
| Strimming | £30 - £45 |
| Regular lawn care (per job) | £15 - £25 |
| Regular monthly lawn care | £10 - £50 |
You can expect to pay anywhere between £10 and £40 per hour for grass cutting services. These prices are usually lower if you have a contract with a gardener – when they know they get regular work with you, they are able to offer you better prices.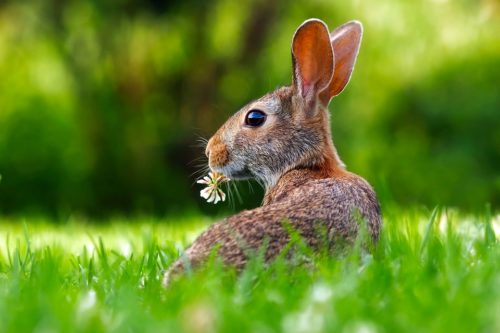 Find the best grass cutting service near you
It ain't always easy finding that perfect gardener. The one that is chatty enough but not annoying, who gets the job done in time and doesn't leave any mess behind. Sounds fantastic, right? Now it's simple to compare local lawn experts in your area when you request quotes here. Read their profile and reviews, and choose the best gardener for your needs.
Why hire someone else to cut your grass?
Perhaps you're wondering if it's even worth it to hire grass cutting services. If you're the kind of person who values their free time highly and doesn't find mowing the lawn a particularly fun activity – hiring someone to do it for you could be just the ticket. It's not right for everyone, but here are some considerations:
Having a professional do the dirty work for you isn't only satisfying on a personal level – it could open up new possibilities for your free time and enhance all of the important areas in your life.
Instead of those dreadful Saturday lawn mowing days, free that time up for a day trip out, or work on other, more satisfying, areas of your garden.
You may be familiar with the old adage about investing: "You have to spend money to make money" – it applies in this context, too. When you invest in a regular grass cutting service, you can save money on expensive equipment. Keep your garden shed free of tons of garden tools, and use it as a cubby, playhouse or man den.
If you choose a regular service you will also reduce your overall costs over time. Most people aren't that great at keeping their lawn well-maintained. If you fall into that portion of people you may realise one day that something must be done. This may involve forking out a lot of money to sort it out. The garden then proceeds to fall into disrepair and the cycle starts again.
Avoid this by hiring someone on a regular basis. This way you can enjoy your garden all the time without feeling guilty for not looking after it. Not to mention that by hiring a regular service, you can pretend to do all of the hard work and then show off your beautiful garden – without having to sweat too much!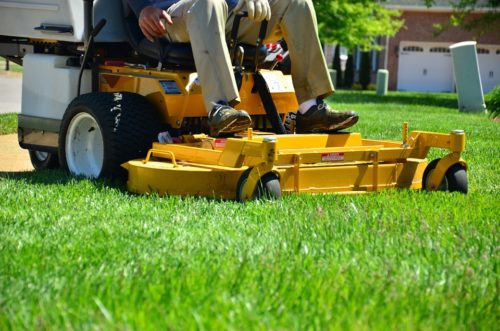 When you hire someone to cut your grass you will avoid having to do the jobs you hate and find a renewed sense of satisfaction with your garden. Do what you like to do instead of slaving away and giving up because you don't particularly enjoy it and have better things to do.
Grass cutting service professionals will do the job happily and with a level of expertise which could blow you away – many people don't know just how great their garden could look with the proper care.
How to find low-cost grass cutting services
Are you looking to save money on grass cutting service professionals? Here are our top tips to help you find the price that will match your needs:
Local gardeners are in the best possible position to offer you a fantastic price. Look at local gardening services and see if they have any special local discounts.
Find a fixed-rate service
While many gardeners offer attractive hourly rates, there are some downsides to this pricing type. Fixed rate gardeners won't be charging you whilst they're having a cup of tea with you, for instance.
Asking friends and family for recommendations is one of the best ways to ensure you get the best gardener at the right price. Compare online reviews too, when possible.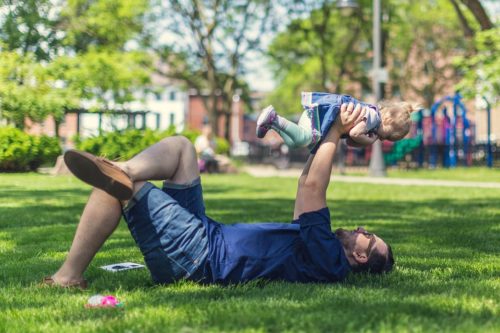 Aside from researching local companies, find out what you can about exactly what work you want doing. The conditions of your garden are also important to consider. Being informed means you won't buy unnecessary services that sound attractive but actually don't do much good.
Whilst you're online looking for information and reviews, compare as many quotes as possible so you know what the average prices are in your area. Then, you'll be well equipped to choose the best price for you.
Save 40% on grass cutting services by comparing quotes
The easiest way to find loads of local gardeners and to see their online profiles and reviews is to compare the service you want through our secure form. It's free, and there's no credit card information required. Our obligation-free quotes are there to help you make the best decision for your garden so you can get the maximum level of enjoyment out of it. Get started now by clicking here.