Save up to 40% in 1 minute
Gardening Tips
Are you a gardening expert or a newcomer to the hobby? Whatever your level of expertise, it's a good idea to get some refreshing tips that could change your perspective on your gardening practices. Here, find gardening tips for every month of the year, and some ways to save time, money and hassle in the garden!
Most popular gardening tips:
Whether you're an eco-freak, full-time prepper, lazy Susan or a self-helper, we have gardening tips that will help to make your garden a haven of relaxing fun time – not a waste of your precious time. After that, you'll find a chart with top gardening tips for each season.
Reuse:
Reuse water used for cooking vegetables to fertilise and water your plants
Use coffee and tea grounds to acidify the soil of plants that enjoy an acid soil (azaleas, gardenias, and rhododendrons are the most popular)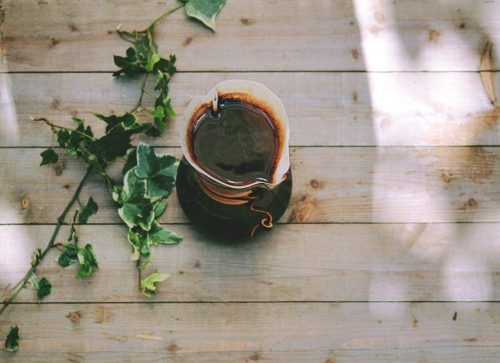 Cut plastic bottles in half down the middle to turn them into mini-greenhouses
Prepare, prepare, prepare:
Look up your "hardiness zone" and research your area's soil composition and weather so you can prepare for the first and last frosts, as well as creating your gardening calendar
Perennials take time to mature – up to 3 years. Be patient!
Analyse your soil, determine its quality and choose your plants accordingly – this will save you money and heartache in the long-term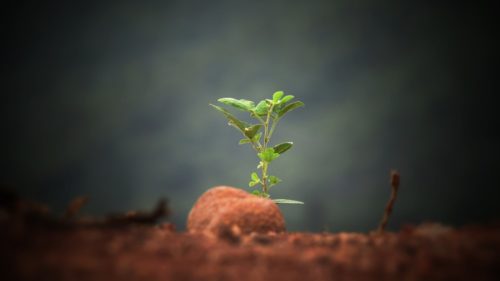 Quick & easy:
Lay your herbs on newspaper on the seat of your car, and close the car up. The herbs will dry in no time, and your car will smell fantastic!
Save time on measuring by marking distances onto your long-handled tools
Do a little bit of pruning every day so your plants don't get out of hand – this could save you a lot of bulk work in the future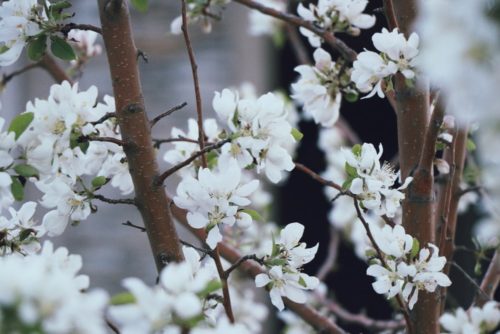 Help yourself:
Fill pots halfway with polystyrene covered with landscaping fabric before covering that with soil and planting. This way they will weigh less and can be moved easily
To prevent plants from taking over your garden, plant them in pots in the ground, cutting the bottom out so the roots grow down
Train your vines onto a trellis or a fence to save on space and time (no faffing around on the ground rummaging through leaves)
Repel insects by planting onions, garlic, chives and chrysanthemums around the edges of your garden
Create a better garden for the future:
Spread compost on your lawn a few days before planting to let it integrate and stabilise
Keep a "garden diary" so you can remember what works and what doesn't, and you can also jot down names of plants you'd like to try growing in the future
Do proper maintenance – it pays dividends to do consistent garden maintenance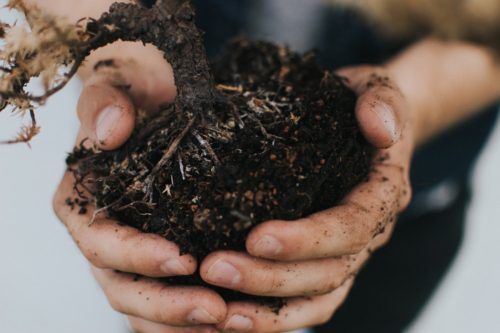 How much does garden maintenance cost?
Good question! It depends on many factors – which are outlined in our gardener article. In short, where you live, the condition and size of your garden all factor into the price of garden maintenance for you. In the following table, we break down the average prices for garden maintenance throughout the UK.
| Job needed | Average Price |
| --- | --- |
| Turfing (50m²) | £750 - £1,000 |
| Having artificial grass installed (per m) | £60 - £75 |
| Pruning (large tree) | £450 - £850 |
| Laying a patio | £1,750 - £2,600 |
| Erecting a garden fence | £900 - £1,200 |
| Having budget decking installed | £1,100 - £1,500 |
| Having premium decking installed | £2,500 - £3,250 |
Get gardening tips from an expert by comparing quotes
Really, the best way to find out what kind of gardening tips you should implement is to get in touch with a local gardener who will be in the best position to answer your questions and address your concerns. Do that easily by requesting up to 5 quotes from local gardeners when you click here. It only takes a few minutes, it's free and does not oblige you to choose any of them.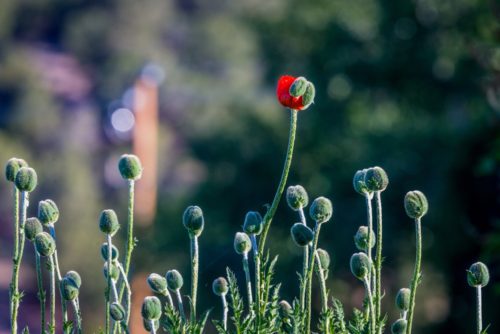 Seasonal Gardening tips:
Gardening is a year-round commitment, and it can be tough to figure out what you need to do throughout the year. This is why we put together this helpful table!
Whether you're looking for gardening tips for autumn and winter, the following table has everything you need.
Month

To do

January

Recycle the Christmas tree by shredding it into mulch
Ventilate your greenhouse on bright days
Dig over vacant plots
Spread worm casts on your lawns
Inspect stored tubers of Dahlia, Begonia and Canna in case they have rotted or dried out

February

Prune winter-flowering shrubs (the ones that aren't flowering anymore)
Prepare vegetable seed beds, and sow some veggies (covered!)
Add protection to apricot, peach and nectarine blossoms
Put netting around fruit and veggies to keep birds away

March

Put crushed eggshells around new spring shoots to protect them from slugs
Divide clumps of perennials that have outgrown their space
Put fresh compost on the top of your containers
Plant shallots, onions and early potatoes
Plant bulbs that flower in the summer

April

Start to do some weed control
Sow hardy annuals and herbs
Make sure fruit blossoms are protected from late frosts
Tie in climbing and rambling roses

May

Collect rainwater and find a way to recycle water for irrigation
Earth up potatoes, and plant any that remain
Plant out summer bedding at the end of the month (except in cold areas)
Be careful with late frosts. Protect the most tender plants
Hoe off weeds on a regular basis

June

Pinch out sideshoots on tomato plants
Harvest salads and early potatoes
Hoe borders weekly to keep down weeds
Watch out how much water you use
Put hanging baskets and containers outside

July

Water tubs and new plants if dry, but be water-wise
Check clematis plants for signs of wilt
Harvest courgettes before they become marrows
Organise someone to take care of your houseplants while on holiday
Deadhead bedding plants and repeat-flowering perennials, to make sure you get continuous flowering

August

Deadhead flowering plants regularly
Don't fall back on watering - particularly containers and new plants, preferably with grey recycled water or stored rainwater
Prune your Wisteria
Don't delay summer pruning
Collect seeds from your favourite plants

September

Divide herbaceous perennials
Harvest autumn raspberries
Dig up potatoes that remain before the slugs get them
Put nets over ponds before leaves start falling
Collect and sow seed from perennials and hardy annual plants

October

Cut back the perennials that have died down
Plant spring cabbages
Move tender plants (including aquatic plants), into your greenhouse

November

Clear up leaves - especially from lawns, ponds and beds
Prune roses
Plant your winter beds
Raise containers onto pot feet so they don't get waterlogged
Plant tulip bulbs

December

Make sure your winter protection structures are still in place
Check that your greenhouse heaters are functional
Prune acers, birches and vines before Christmas so they don't bleed
Make sure your ponds and stand pipes don't freeze
Prune open-grown apples and pears (but not those trained against walls)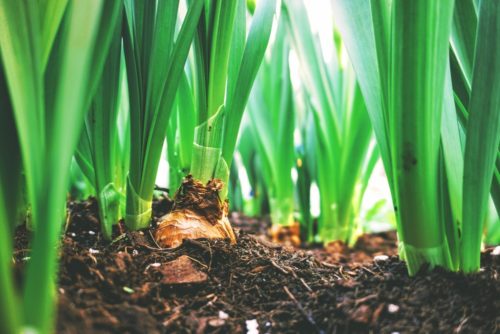 Gardening tips for beginners
If you're just starting out, don't sweat it! We have some gardening tips and tricks for those of you that don't know your trowel from your hoe, and are just starting out.
Choose easy plants, to begin with like sunflowers, roses, clematis vines, dahlias and petunias
Start with container gardening – it's much easier, and you can make sure your soil is fertile this way. Plus you're less likely to get weeds, and you can always have a larger garden next year
Start your seedlings inside – they'll be hardier and the sprouting rate is better when done inside in stable conditions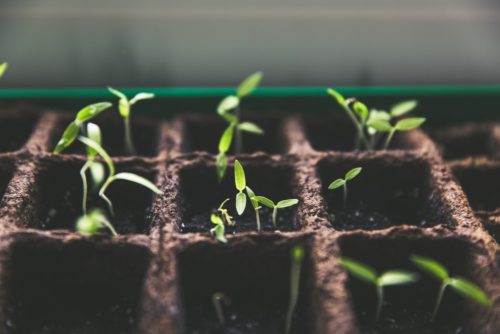 Think about the location of your plants – some will need more sun than others so do your research before deciding on placement
Don't over-water, under-watering is better since a dry plant can be revived but a drown plant is more difficult
Be patient and don't give up too easily – it may take some work to get to where you want to be, but with so many factors at play, you probably won't get it right the first time, and that's okay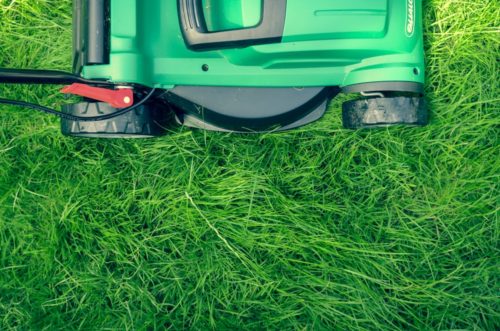 Get quotes from local gardeners and save tons of time on garden maintenance
Local gardeners are best equipped to offer you a fantastic service, but how can you compare their services quickly, easily and efficiently? Click here to request up to 5 quotes, and you'll be able to choose the best gardener for you. With their help, you will significantly cut down on maintenance time so you can do the gardening tasks you really enjoy.