Save up to 40% in 1 minute
Garden Planner
Planning a garden takes time and effort – if you hire a professional or buy a planner tool, it'll cost money too. These can be very valuable if you're a novice, so find out here how to find a great online tool, how to plan for a low-cost and low-maintenance garden and the costs involved in planning a garden!
How much does it cost to plan and design a garden?
The first thing to do when you plan a garden is to design it. How much will this cost you? On average, gardens cost between £5,000 and £50,000 depending on the size of your garden and the scope of the project.
For more information on garden design and the costs, see our article here.
Cost type

Expected
price

Per square metre
£30 - £150
Per hour
£50 - £200
Percentage of the work to be done
5-15%
Per day (for the design)
£250 - £750
Purely the design and planning - not including implementation
£500 - £1,800
Overall price
£5,000 - £50,000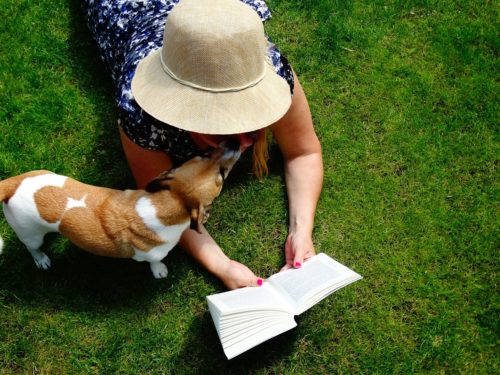 Hire a professional garden designer to iron out the details
Want to get proper advice on how to start your dream garden? A professional is the best person to help you out. Get quotes from up to 5 seasoned gardeners near you by clicking here. You can compare their profiles and reviews to find exactly the right one for you, plus it only takes a minute. Don't miss out on a fantastic local gardener!
How to plan a low-cost, low-maintenance garden:
Want a garden but don't want to spend too much on maintenance down the line? Here are some considerations if you want to avoid spending a lot of time and money on your garden once you have it. Keep in mind that this might entail higher initial costs, but you have to balance those considerations yourself.
Add hard landscaping elements
Plants need tending, there's no way around it. To avoid watering, pruning, planting and general maintenance, use as much stone, concrete and gravel as possible. You will spend more initially (in general) but you'll do and spend much less in the future to keep your outdoor space looking pristine and smart!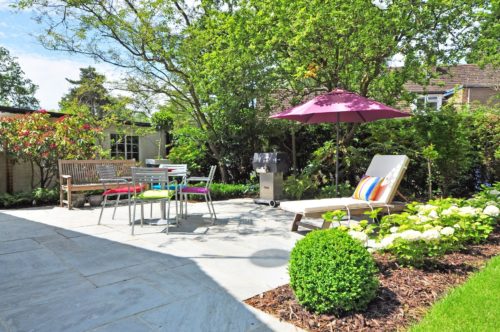 Use local materials and plants
Wherever you can, source plants and materials locally. This means they will resist best to your climate and pests. Exotic plants are beautiful but it takes a lot to maintain them. Materials from abroad might be cheaper but could also degrade more quickly over time than local stone.
Lawns are some of the biggest time and money drains in the garden. Cut down on the size of your lawn, especially if you won't get much use out of it. You can replace it with a paved seating area, beds, a vegetable patch – whatever you like! Ditch the lawn to save on garden maintenance time and costs.
Above all, look reality in the face and plan accordingly. Many people come to garden designers with pipe dreams that are unrealistic and will be very hard to keep up with over time. What does your life look like? How can you plan your garden according to that reality? If you keep your feet firmly grounded, you'll be much better off than those who keep their heads in the clouds.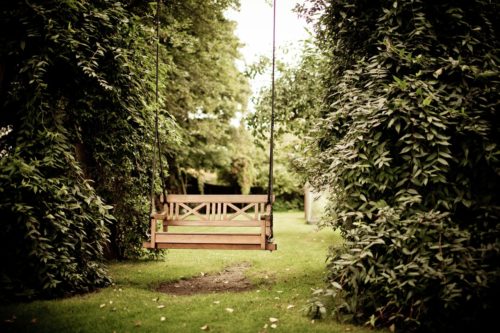 Best free garden planner tools online:
Looking for an online garden planner? There are lots of alternatives. Here are the most popular ones, with a little bit of information so you can make the right decision. You will need Flash player to work with these:
This is a great planner for those more interested in hard landscaping than in plants. If your focus is on plants rather than on the exact layout of your garden, this might not be the right tool for you.
People who rely heavily on visual aids will love this online garden planner – you can choose from many different landscapes, plants, structures and other features. It gives some practical advice but is mostly useful for visualising what your garden will look like.
For plant-lovers and green thumbs, this is the planner of choice. It includes a ton of useful information about the plants you select, so you can know when to sow and plant them, how long it takes to get to harvest, etc. If your main interest is plants, choose this online tool.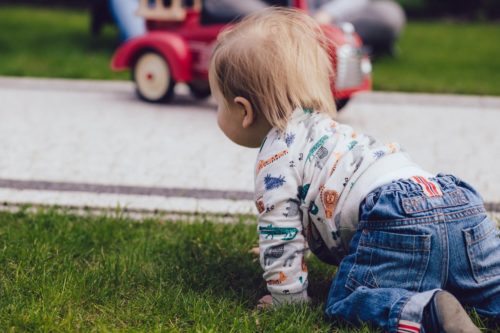 Best paid garden planner tools:
Love gardening, but need a little software help to get you on your way? Here are some of the best garden design planners we have seen, with a bit of information about them and prices.
This is an app which costs £8 (a one time fee) which allows you to adapt your garden plan to your location, gives you intelligent advice about crop placement and reminds you when to plant the crops you put in your plan!
SmartDraw offers more sophisticated software at a higher price point – you can purchase it for $300 or around £230. This is pricey but it offers many different features aside from landscape design. If all you're interested in is that, you might choose a different piece of software.
If you're looking for a more specialised tool, you might find joy working with Punch! Software's Landscape Design version 19. You can add all sorts of features aside from plants and truly visualise the finished product. It costs around £30 for a PC and around £45 for a Mac.
Why hiring a garden designer will save you time and money
Getting a gardener in to plan your garden for you will ensure you don't make any costly mistakes, and you can get advice all along the way about how to care for your new garden and what you can do with it. Get quotes from up to 5 gardening professionals. It only takes a minute and the information you'll get from a seasoned gardener will be invaluable to your garden planning efforts.