Save up to 40% in 1 minute
Organic Garden
Organic gardens are all the rage these days, for good reason. They're environmentally friendly and provide health benefits if you're growing fruits and veggies. But how much do they cost? And how can you get one? Read on to find out more…
How much does organic gardening cost?
The price you pay for a specific kind of garden is hard to pin down. Here is a run-down of the average prices you pay for the common items needed when you're planning to start out with your organic garden:
| Item for organic garden | Price range |
| --- | --- |
| Organic seeds | £1 - £30 |
| Compost container | £5 - £500 |
| Earthworms | £4 - £40 |
| Container | £1 - £300 |
| Pre-grown plant | £2 - £30 |
| Potting soil | £4 - £15 |
| Watering can | £5 - £30 |
| Trowel | £5 - £20 |
| Spade | £10 - £50 |
| Hoe | £10 - £30 |
| Digging fork | £10 - £50 |
| Organic fertiliser | £5 - £50 |
So if you're starting from scratch, your organic garden could cost from £43 to £1,100 depending on the quality and amount of supplies you buy!
Find a gardener to help you achieve your organic garden dreams
Professional gardeners have the expertise you need to tap into in order to reach your organic gardening goals. They will help you to save money on the costs of starting and maintaining your garden and offer invaluable advice. Get in touch with a local gardener by asking for quotes from up to 5 professionals in your area. Compare their profiles and reviews to choose the right person to help you out! Get started by clicking here.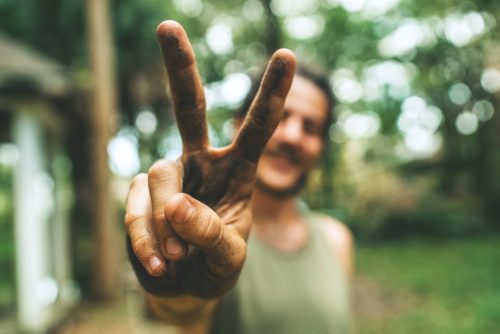 What are the benefits of organic gardening?
Organic gardening is all the rage these days, but why? Here's a refresher.
Many people choose organic vegetable gardening techniques over conventional techniques since organic food has more nutrients in it than non-organic food. This is because the soil that plants grow in is full of nutrients. The gardener must take care of the soil and not abuse it.
This provides higher vitamin and mineral content in the fruits, herbs and vegetables you plant in an organic garden. Eating organic produce means that you will receive a higher dosage of important minerals like calcium, magnesium, iron and chromium. These are all necessary for your body to function well.
Going organic means only using natural means to cultivate and grow your plants. This means that your soil will be of a higher quality than if you were artificially enhancing it. You won't be essentially taking away it's natural ability to feed plants by adding chemical treatments. You have to invest in your soil as an organic gardener, so you are always trying to add nutrients that will
In this way, you also support local wildlife. Organic gardening is far less harmful to the ecosystem than conventional gardening techniques.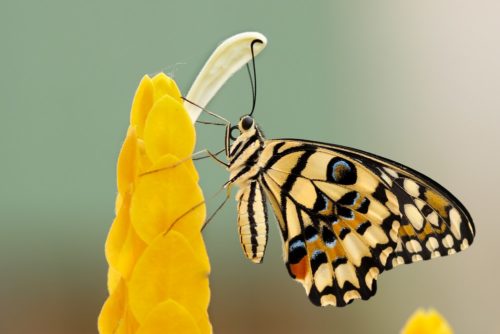 In the long run, once your organic garden is firmly established, you will save money compared to using conventional chemically supported gardens. This is because you create a self-sustaining system which will (hopefully) regenerate itself and allow you to spend the least amount of money you want on your garden, especially if you collect seeds from your plants to reuse.
It's worth keeping in mind, however, that organic gardens can have higher upfront costs than conventional ones.
How can you easily make your garden organic?
Organic gardens are not as easy to maintain as chemically enhanced gardens. Here are some tips so you can get started easily and quickly.
Make sure you have tip-top soil
Your soil is the basis for your garden and must be of the best quality possible in order for your plants to grow well. You first have to test your soil, then make sure you add all of the necessary ingredients (aka nutrients) to it to ensure it provides the best food for your plants. It's also important to maintain it over time.
First things first, get your soil tested. You can buy kits online to check the salinity, pH and nutrient levels so you can adjust accordingly. Your soil should be of the best quality in order for your garden to flourish. You want to have over 60% organic matter, and a good ratio of clay and sand. If it feels gritty, it's too sandy. Too smooth? Then your soil is silty. If it's slippery when wet, it's got too much clay in it.
Your soil should have the right balance of air, water and organic matter in order to provide the best nutrients for your plants.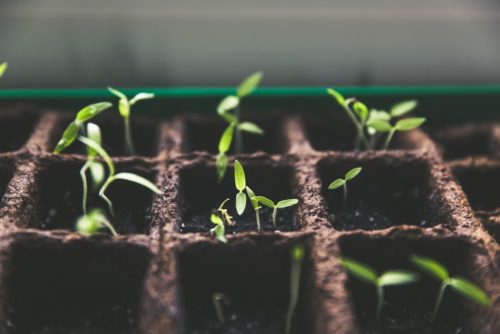 Prepare your compost pile
Your compost is the food for your garden. It brings essential nutrients for your plants for them to grow well, that you would otherwise get from synthetic plant foods. Start out by putting your organic scraps (vegetable cuttings, leftovers, but no meat!) in a bin, which should be emptied into a contained pile outdoors once full.
Continue to add plant matter like cuttings, leaves and grass to make a rich compost pile. Move it around every once in a while so it gets enough air for the bacteria to break everything down.
This should be done preferably months in advance. It involves putting multiple layers of organic matter in a pile and moving it around every once in a while – it should not smell funky! This is a common compost misconception. If yours is smelly, add dry carbon material like leaves or straw-dust and make sure you stir the pile more often.
Ask a gardener about your garden, and get an amazing organic garden quickly
If you are an organic gardening beginner, some outside help will do a world of good for you. Gardeners have a wealth of experience and knowledge that helps you to make the right decisions and feel confident about how to care for your garden. Get quotes from up to 5 local gardeners. You could save up to 40% on your gardener costs this way!