Save up to 40% in 1 minute
Garden Fencing
Whether you want to know about average prices, get inspiration for your garden fencing or find out about planning permission and how high your fence can be… You're in the right place. Read on to find out the best course of action for you as you look for a new garden fence.
How much does it cost to get a garden fence?
If you need new garden fencing, you'll want to know the costs. Here are the average costs of the most common garden fence types:
| Type of garden fencing | Average cost |
| --- | --- |
| Close board fencing | £30 per panel |
| Lap panel fencing | £20 - £30 per panel |
| Lattice panel fencing | £30 - £50 per panel |
You will also have to take into consideration the other costs involved such as:
Materials (posts, footboards, screws, and concrete)
Installation costs (depends on the landscaper doing the job)
VAT (depends on the amount of money you spend)
Waste disposal (each supplier calculates this differently)
On average, having a new fence put in will cost you on average, from £400 to £2,100 depending on all of these factors:
Where you live
The contractor you choose
The condition of your garden
The material and fence you choose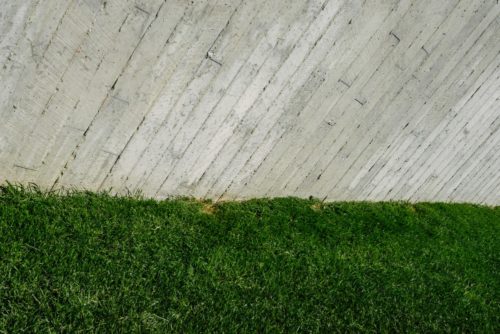 Most people pay between £500 and £1,500 pounds though of course, to get accurate prices, you need to ask for quotes first.
Get quotes from 5 landscape gardeners in your area
Since so many factors can make the price of your garden fencing vary, you'll want to compare as many quotes as possible to make sure you're paying the right price. It's super easy and free to do so when you fill in this quick form. You'll get quotes, profiles, and reviews from local landscapers so you can compare their services and choose the most cost-effective solution for your home.
How high should a garden fence be?
In the UK, as a general rule, fences are supposed to be 2 metres (6 and a half feet) high, though this varies from area to area. Contact your local authority planning office to find out the answer for your neighbourhood.
Disputes over garden fences are extremely common in the UK, so make sure to talk to your neighbours before you make any changes. Here are some extra tips that will help make your new fencing plan go smoothly:
Check if you need planning permission
You will need planning permission for any new fencing over 2 metres tall. This includes additions to current fences that will make it exceed that height. If you live in an area with open plan gardens you may not be able to erect fences or hedging on your front garden.
Listed buildings or houses adjacent to them will often require planning permission, regardless of the height of your prospective fence.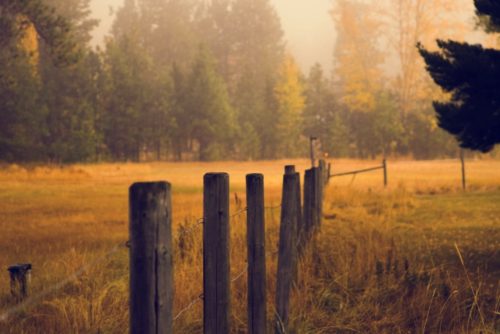 Work out what belongs to you
A very common issue with boundary disputes is over who owns which boundary line and what that means for erecting fences. Who is responsible? There is no general rule about this. You must check your property's conveyance (or transfer) deed to see what applies.
If it does not tell you who owns which boundary, look at the conveyance plan. The responsibility may be marked on there. If not, you may have to look at the Seller's Property Information Form given to you by the vendor when you bought your property.
Inform yourself about your rights
Simply put, if the fence belongs to you, you can style it as you see fit. If it does not, you cannot make any changes to it or lean anything against it without your neighbour's permission. Even then, if you damage it, you can be liable.
If your neighbours' fence is an eyesore to you, you cannot make any changes to it without your neighbour's permission. You can, however, plant trees or shrubs in front of it to hide it, or erect your own fence directly in front of theirs.
Figure out where your boundary lies
This can be a tricky one. The placement of your or your neighbours' fences does not necessarily demarcate the boundary line. Indeed, this varies from property to property, and you do not want to erect a fence on someone else's property by accident.
To find out, talk to your neighbours and look at the documentation about your house from when you bought it. If not, your local council might be able to help you to determine the true boundary.
Garden fencing ideas:
Wondering what kind of fence you should choose? Find inspiration for your garden fencing here so you can make the right decision:
You don't have to go full-on rainbow like this person did, but you can use the idea of "accent walls" on garden fences, too!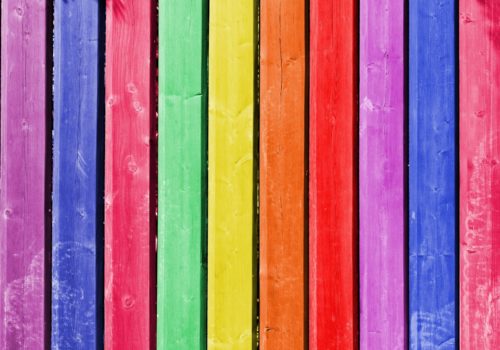 Paint one side of your interior fence and see your garden brighten up.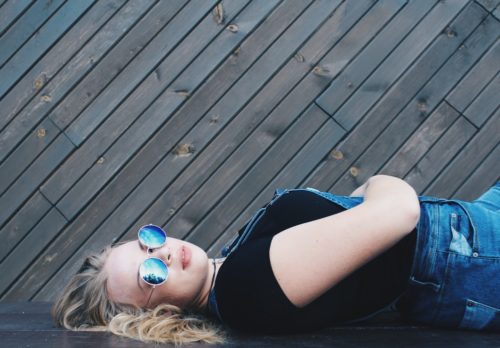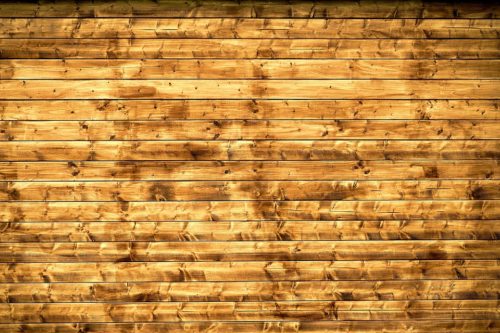 For an even more rustic look, use reclaimed wood like on this fence. It's also super eco-friendly!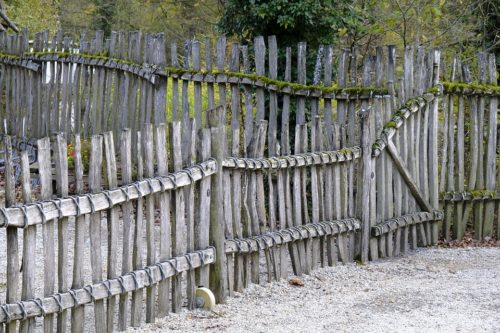 Combine different materials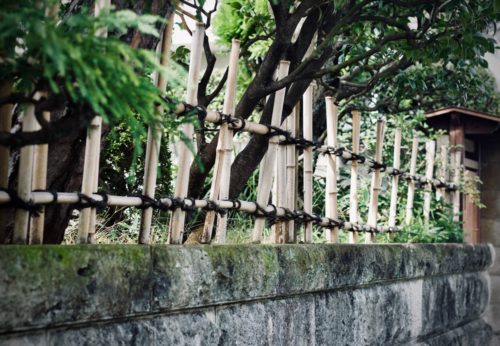 Combine plants with your fencing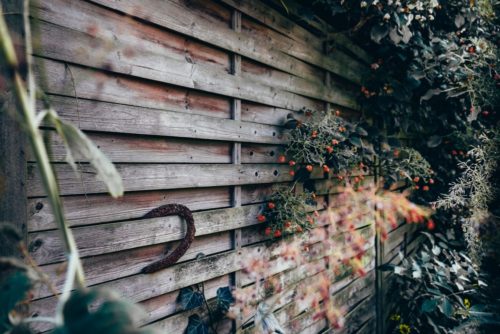 This is a great way to keep your garden looking alive and fresh, even if you don't have a lawn like in this example: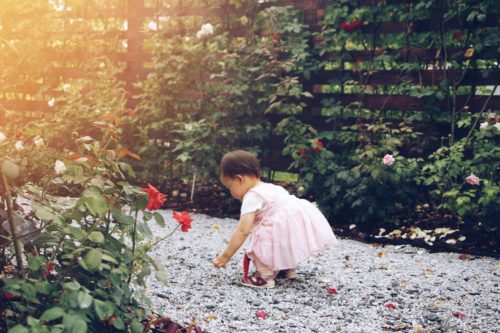 Using climbing vines is a lovely way to add character to a fence, but don't let it get overrun as these plants can grow very quickly!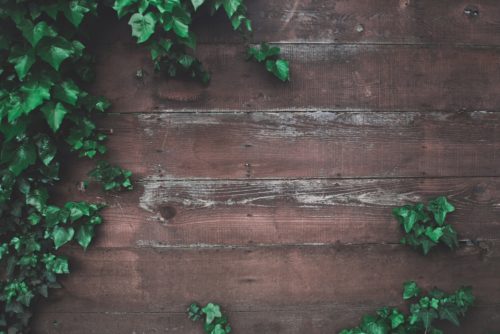 Save up to 40% on garden fencing today by comparing up to 5 quotes
Saving on contracted jobs isn't always straightforward – but comparing quotes is a great place to start. Through our obligation-free service you'll be able to see local gardeners' profiles, quotes and reviews so you can make the best possible decision for your home. Other customers have saved up to 40% when they compared through our site, so make your life easier and get started by clicking here.