Save up to 40% in 1 minute
Winter Gardening
A gorgeous winter garden isn't far out of your reach, and winter gardening doesn't have to go undone because it's cold and wet outside. Experienced gardeners get a lot done during the winter month to prepare for the following months. Read on to find out where you can find one to help you!
How much is winter gardening?
Despite what you may expect, gardeners do not tend to charge more in the wintertime. Of course, they do have extra time restrictions due to reduced light, which means they will probably earn less in the winter. However, this is a normal part of a gardener's job.
Gardeners generally charge between £20 and £40 per hour for their services. Want to know how gardeners calculate their prices, and what kind of rate might best suit you? Here's all the information you need:
Charge Type

Services offered and price reasoning

Minimum call-out charge

A gardener may have to travel many times during the day, and it may not be cost-effective for them to do the work, which is why this charge exists
If they charge by the hour (rather than a fixed price), this is often equivalent to 2 hour's work

Fixed prices

Gardeners may offer a fixed rate if you only need one specific service (like the lawn being cut)
This is not necessarily in relation to their hourly rate since fixed prices will differ according to the circumstances

Hourly rates

Many gardeners offer hourly rates for the services they offer, though not all of them under all circumstances
Rates may differ for services involving manual tools vs petrol tools (their running costs are different, and tasks will be completed more quickly with power tools)
Save money on winter gardening by requesting up to 5 quotes
Want to enjoy a beautiful winter garden, while staying toasty warm and dry inside? Hire a gardener who will help you out, save you time and give you peace of mind about your garden. Request quotes through our 2-minute online form, and you'll be able to compare up to 5 local gardeners quickly and easily. Get started by clicking here!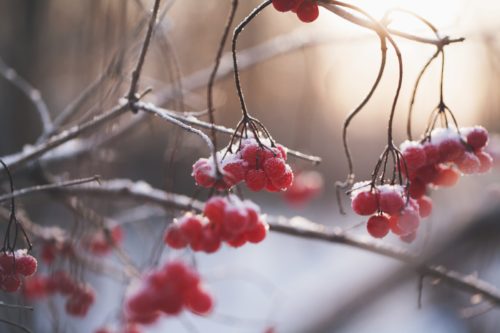 What is winter gardening?
The winter is an exciting time for many gardeners and, surprisingly enough, incredibly busy! Winter is the time for reflection, preparation, and consolidation for the following warm season.
Have a clear plan so you know what you want to achieve. Having a goal in mind will keep you focused. To come up with a plan, you can ask yourself these questions:
What did you particularly enjoy about your garden this year?
What would you like to change or keep the same for next year?
How do you envision your life in the garden during next summer?
How much maintenance do you want to be doing?
The answers should give you a good idea of what you should be focusing on this winter as you prepare for the warm weather. There is a fair amount of maintenance that can be done in the winter garden, such as keeping the lawn and paths clear of leaves.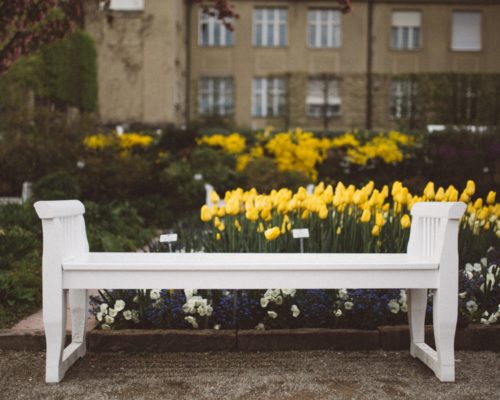 How to do winter gardening
Here we'll provide you with some winter gardening tips to help you on your way as you brave the cold and take care of your outdoor space.
In the following tables, find out what the most common winter gardening jobs you'll have to do – with regards to the plants and to landscaping.
| Plant-oriented winter gardening jobs | Details |
| --- | --- |
| Plant regeneration | This means doing extensive pruning |
| Seasonal pruning | The timing of this depends on the plants |
| Weeding | Though of course less than in the summer |
| Winter planting | This mainly concerns autumn and winter-flowering bulbs (such as crocus, dahlia and begonias) |
| Winter landscaping jobs | Details |
| --- | --- |
| General tidying | Clearing leaves, debris and compost waste |
| Soil preparation | This means using mulch, planting winter cover crops and allowing a little bit of natural compost to form to nourish the soil |
| Repairing the shed | Look for necessary repairs all over your garden, and inspect your tools thoroughly |
| Sorting out loose paving or paths | This is essential - make sure your paths aren't dangerous to walk along and do small landscaping jobs |
Winter gardening: which plants and vegetables?
In general, these are the winter activities you should do to ensure your plants do well:
Apply lawn seed (grass grows above 5 degrees centigrade)
Plant bulbs
Dig up and move dormant plants if required
Harvest and care for winter plants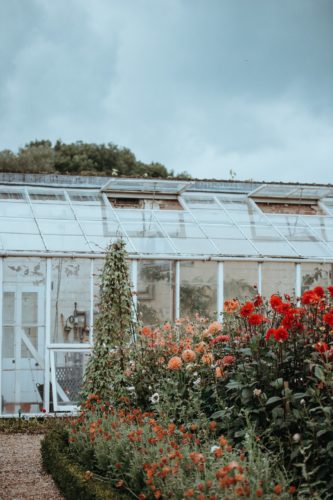 So what kind of veggies can you get from your winter vegetable garden? Here are just a few:
Hardy greens (like the red oak leaf or tatsoi asian green)
Leeks and carrots (hardy varieties)
Onions
Garlic
Peas
Asparagus
Broad beans
Spinach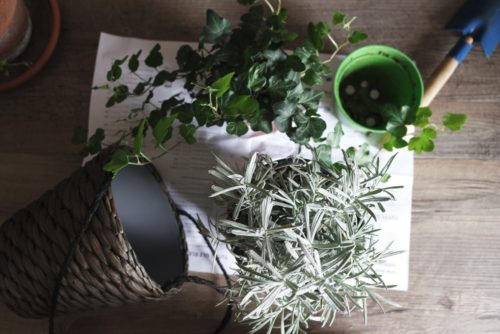 Looking for something a little bit more decorative? Choose lovely winter flowers such as these:
Daffodils
Crocus
Pansies
Sweet William
Mahonia
Snowdrops
Primrose
Winter jasmine
Wallflower
Forget-me-not
And the list goes on!
Do the fun parts of winter gardening and leave the rest to the pros
Do some of these plants particularly appeal to you? You don't have to spend the cold weekend afternoons clearing leaves to get a lovely winter garden. Leave the dirty jobs to the pros who will get them done faster and without a fuss. Find up to 5 local gardeners by submitting a quick form for free through our site. Compare quotes to get the best gardener in your area.