Save up to 40% in 1 minute
Garden Ornaments
How much do garden ornaments cost? How can you make your own? Who can guide you through the buying process? Get all this and more in this helpful article.
How much do garden ornaments cost?
Garden ornaments can cost from absolutely nothing to tens of thousands of pounds. Here is a breakdown of the price range for common garden ornaments:
| Garden Ornament Type | Price range |
| --- | --- |
| Garden art | £50 to £50,000 |
| Statues | £6 to £13,000 |
| Sculptures | £5 to £20,000 |
| Wall art | £15 to £500 |
| Wind ornaments | £3 to £200 |
| Water features | £20 to £15,000 |
| Bird baths | £5 to £500 |
| Garden lighting | £2 to £1,000 |
| Ornamental planting pots | £4 to £400 |
| Garden mirrors | £20 to £300 |
| Fence decorations | £15 to £500 |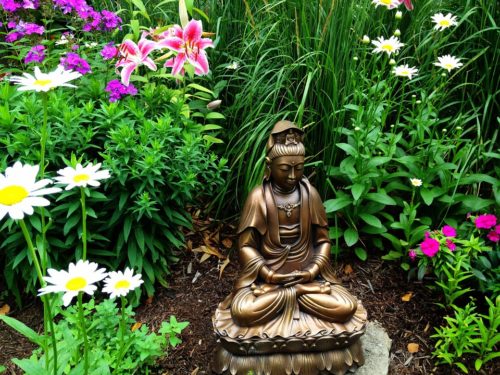 Save money on garden ornament sourcing and installation
Professional gardeners are your best resource for sourcing and installing garden ornaments. They have an eye for garden design and are perfectly positioned to find the best decorations for your garden. Get in touch with a local gardener by clicking here. You can compare quotes from up to 5 gardeners in your area, so you find the right one at the right price.
How to make garden ornaments
There are lots of different ways to make garden ornaments. Here are some ideas for you to try out!
How to make garden ornaments for free
When you're looking online for garden ornaments, you'll mostly find plans to make hanging ornaments but also some static ones you can simply plop around the garden. The static ornaments usually involve painting rocks or other natural installations around your garden. Use non-toxic paint and you're ready to go!
The most popular of the hanging garden ornaments are bird seed holders or moulds. You can use lots of different moulds with seeds and suet to make lovely hanging ornaments that also feed the birds – and probably some wiley squirrels too! This is often done using pinecones, which give a lovely natural and beautiful touch.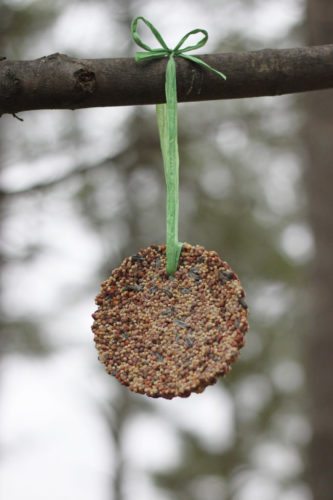 Another lovely hanging ornament you can easily make is a wooden star. Take small twigs, put them in a star shape and tie them together using colourful twine or wool. You can hang these all around the garden.
How to make garden ornaments from wood
Take old planks of wood and paint them in whichever way you like – make a whimsical directional decoration or label your plants and trees. These are a nice project to get stuck into on a rainy afternoon, to put on your garden on a nicer day.
Another way to use leftover wood is to cut it (carefully, using a saw) into slices about 5 centimetres thick, and then glue them together to form flower shapes (you can also paint these), or any shape you like.
If you have the tools available, you can also carve big wooden stumps into little chairs and a table for your children to have a fairy tea-time.
For those of us lucky enough to have plenty of time on our hands, we can create a gorgeous wooden pathway by taking slices of larger logs. They will need treating so they don't disintegrate over time but they are a gorgeous investment in your garden if you have a more natural aesthetic.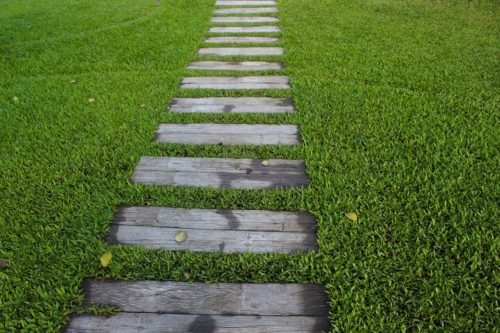 Where should I put my garden ornaments?
It can be a little bit tricky to figure out where exactly your garden ornaments should go. This is where a gardener can be helpful. If you haven't yet found your perfect gardener, here are some helpful tips!
Garden ornaments for flower beds
Flower beds make a great home for little statues like this one: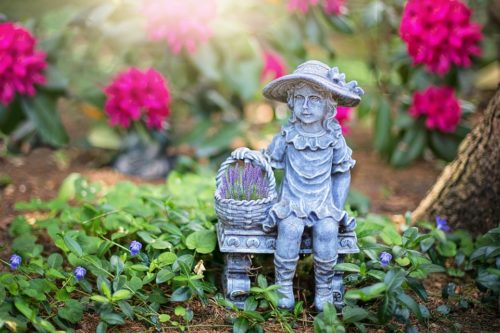 They are also perfect for small signs and wooden decorations.
Garden ornaments for walls
Do you have a nice fence or garden-adjacent wall you could decorate? These days it's popular to use mirrors, painted murals or other hanging decorations to decorate walls. Here's an example: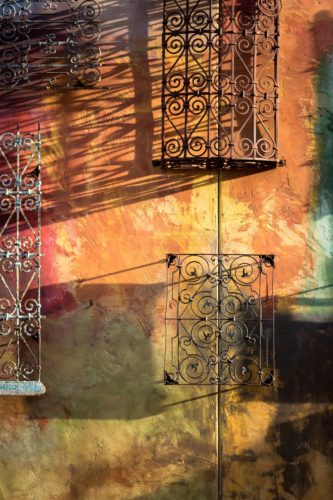 These can also be transformed by candles. Just think of the possibilities you have with ornaments and lighting!
Find a gardener to guide you through your garden decor decisions
Gardening professionals are a huge help when it comes to planning exterior design choices. They know what works, what doesn't, what kind of maintenance needs doing, and so much more. Save yourself time and money by comparing local gardeners so you can get a bit of their expertise. Get quotes super easily from up to 5 gardeners in your area by clicking here.